Solidarity concerts «Voices for Benin»
Tour Recap December 22 – January 23
La voz de la infancia de Benin que recorre España para visibilizar los derechos de la infancia: Voces por Benin – Conciertos solidarios
BENIN gBÉ in the Fon language means VOICES FOR BENIN, and gives its name to the initiative of the Juntos por la Vida foundation to provide musical and artistic training to boys and girls in Benin as a complement to their studies and their training in values.
The Juntos por la Vida Foundation works in Benin for children and is committed to education and culture as means of social transformation. The Foundation offers the Benin gbé choir music and Spanish classes throughout the year. The choir has a space, teachers and instruments so that they can develop their musical ability. And, each year, the Foundation, together with the teachers, select a group of 22 children to travel to Spain for the summer tour.
POSTER OF EACH CONCERT THAT HAS BEEN HELD
The boys and girls choir of Benin that sings for the rights of children.
While the world has been paralyzed by the COVID-19 health crisis and the war in Ukraine, in Benin we have continued to work with all the enthusiasm and hope of traveling to Spain again and showing you everything we are doing.
In some concerts we are accompanied by host choirs, in others we fill the stage of AFRICA PURA for 80 minutes! In all cases you will be moved by our music, our rhythms and our stories.
Thanks for joining us!
Information also at https://vocesporbenin.org/
The concerts are held in different cities in Spain. Here you will find the poster of all the concerts that have been held and where so many people have joined us.
TORRENT
DECEMBER 18 12:00
Torrent Auditorium
OLIVE
DECEMBER 20 19:00
Solidarity concert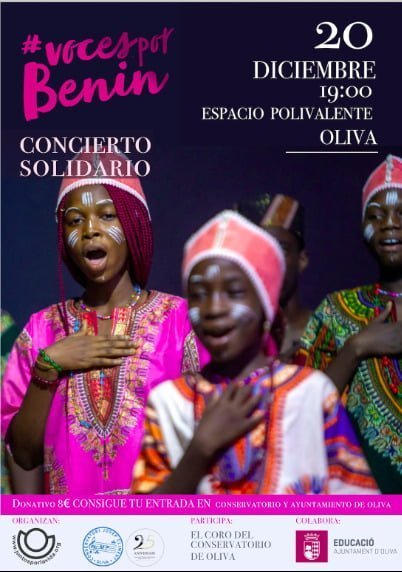 L'ELIANA
DECEMBER 21 19:30
L'Eliana Auditorium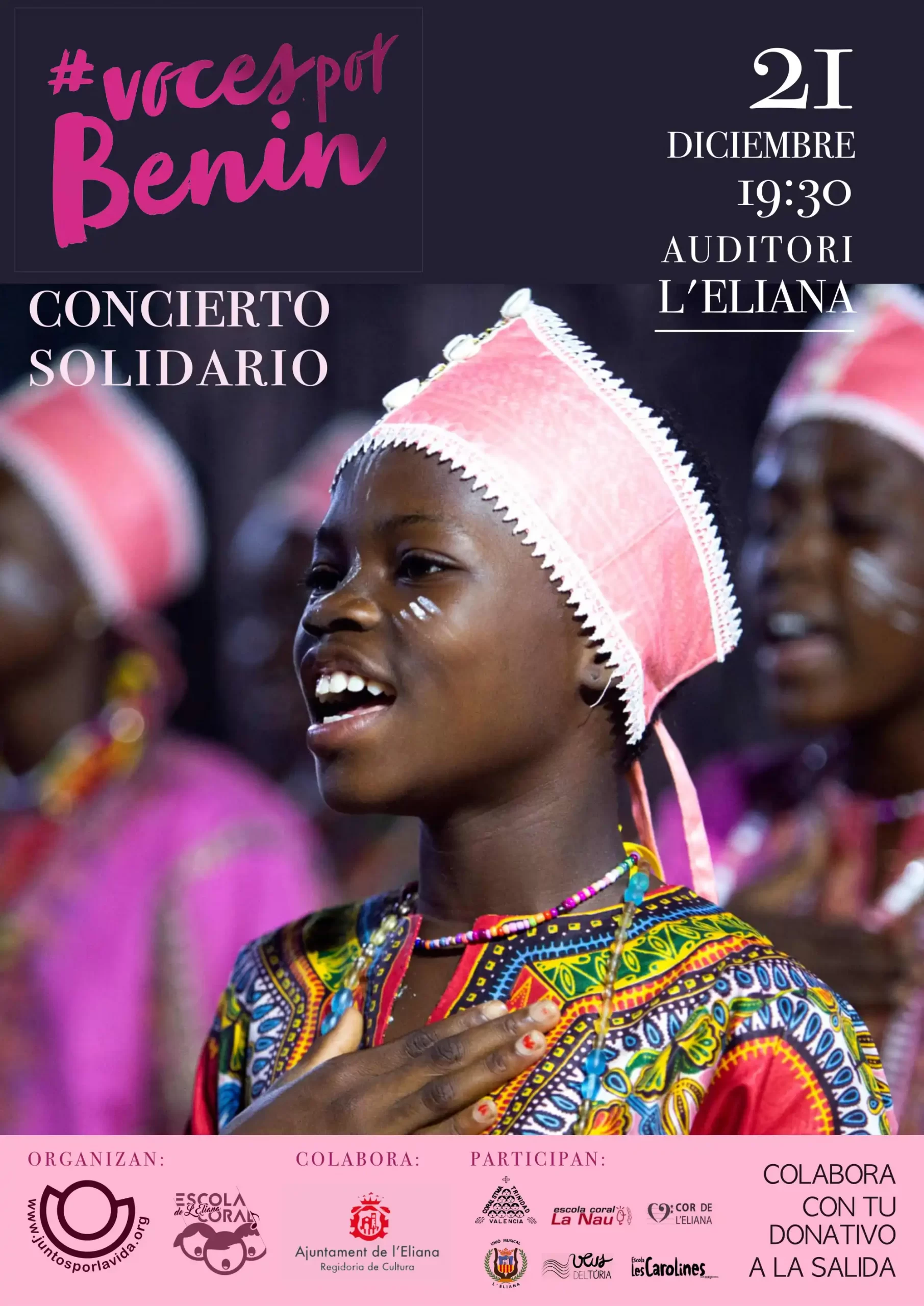 VINALESA
DECEMBER 23 19:00
Solidarity concert
ENGUERA
DECEMBER 27 19:00
House of Culture
ALICANTE
DECEMBER 28 12:00
Town Hall Square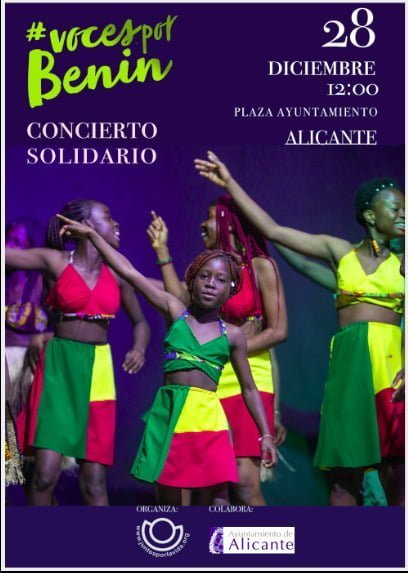 CASTELLÓN
3 JANUARY 19:00
DC The marine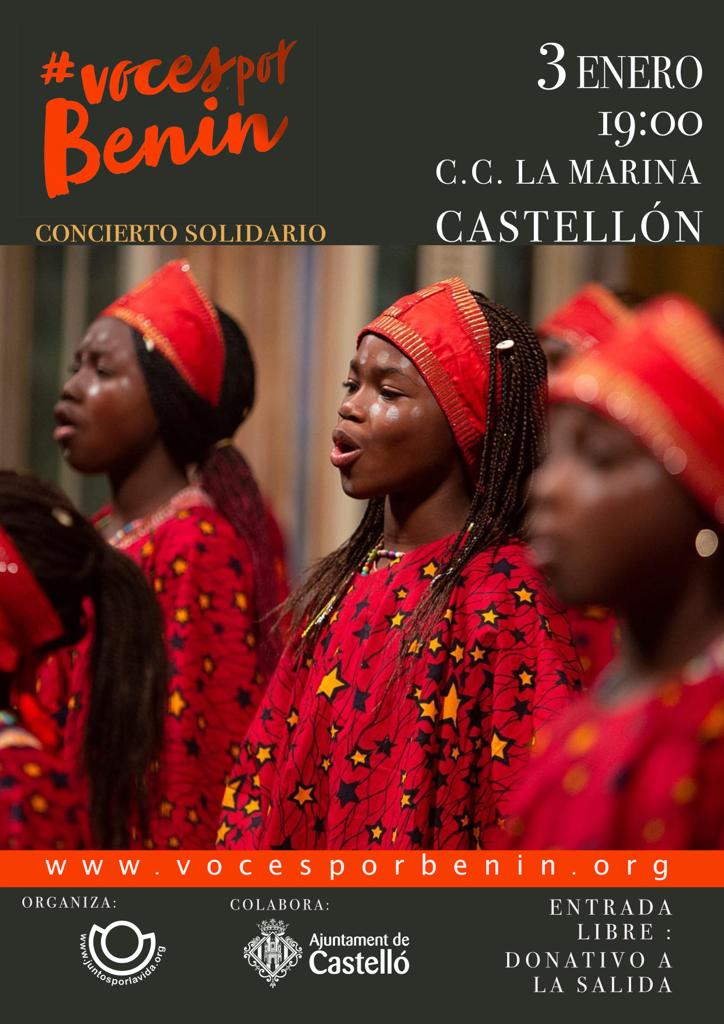 ALICANTE
9 JANUARY 19:00
ADDA – Symphony Hall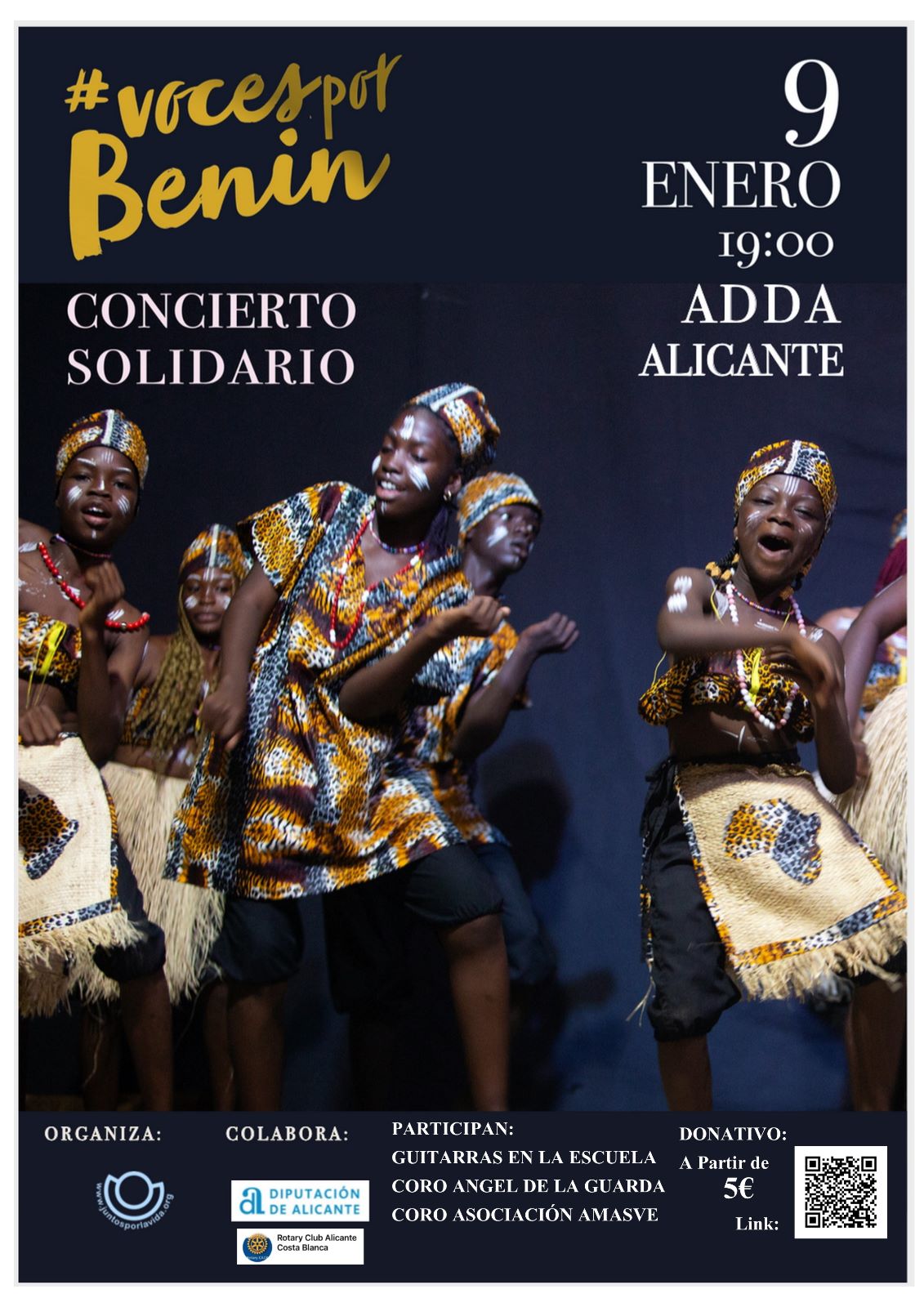 VALENCIA
12 JANUARY 19:30
Mercantile Athenaeum