Social action in Spain
Our projects are focused on the Valencian Community, which is where our history began. Now, we are reaching more places with our projects: Concerts of Voices for Benin, Hosting Ukrainian families, … in other communities.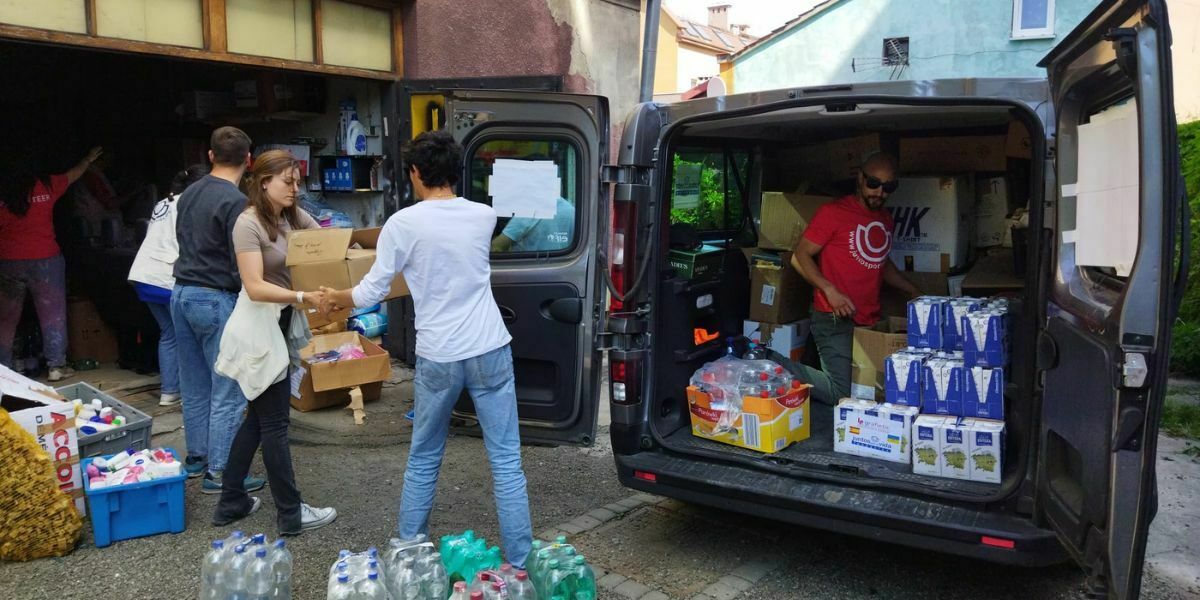 Humanitarian action in the Ukraine crisis
More than 190 tons of donations have been received and more than 1,800 assistances have been made to Ukrainian families in the logistics center in Lliria.
Thanks to the collaboration of the Valencian businessman Juan Manuel Baixauli and the participation of more than 100 volunteers.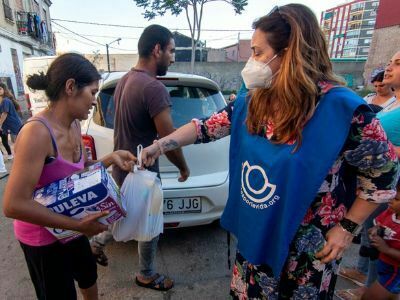 Humanitarian action against COVID19
Since we opened Espai Solidaria in 2017, our headquarters at Buenos Aires 11, we have collaborated with different NGOs in Valencia that support vulnerable groups.
In April 2020, we echo the calls of some of these friendly organizations that, concerned about the increase in urban poverty as a result of the COVID-19 crisis, request help.
We set out with a team of volunteers and converted the Espai Solidaria into a food bank and prepared food for vulnerable groups.
​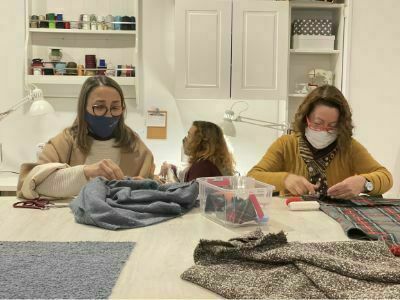 Inclusion between fabrics
It is a social inclusion project promoted by the Juntos por la Vida Foundation and with the co-financing of the Valencia City Council and the Generalitat Valenciana.
20 scholarships are awarded to take a complete sewing course where the students (women at risk of social exclusion) learn design, pattern making and tailoring techniques.
The course is completed with activities and training sessions aimed at the application of the acquired skills, for the purpose of insertion in the labor market or entrepreneurship.
More projects in Spain. Get to know them!
Solidarity Space